5.

The Tower User Interface

The Tower User Interface offers a friendly graphical framework for your IT orchestration needs. The left navigation bar provides quick access to resources, such as Projects, Inventories, Job Templates, and Jobs.

Across the top-right side of the interface, you can access your user profile, the About page, view related documentation, and log out. Right below these options, you can view the activity stream for that user by clicking on the Activity Stream

button.

5.1.

Activity Streams

Most screens in Tower have an Activity Stream (

) button. Clicking this brings up the Activity Stream for this object.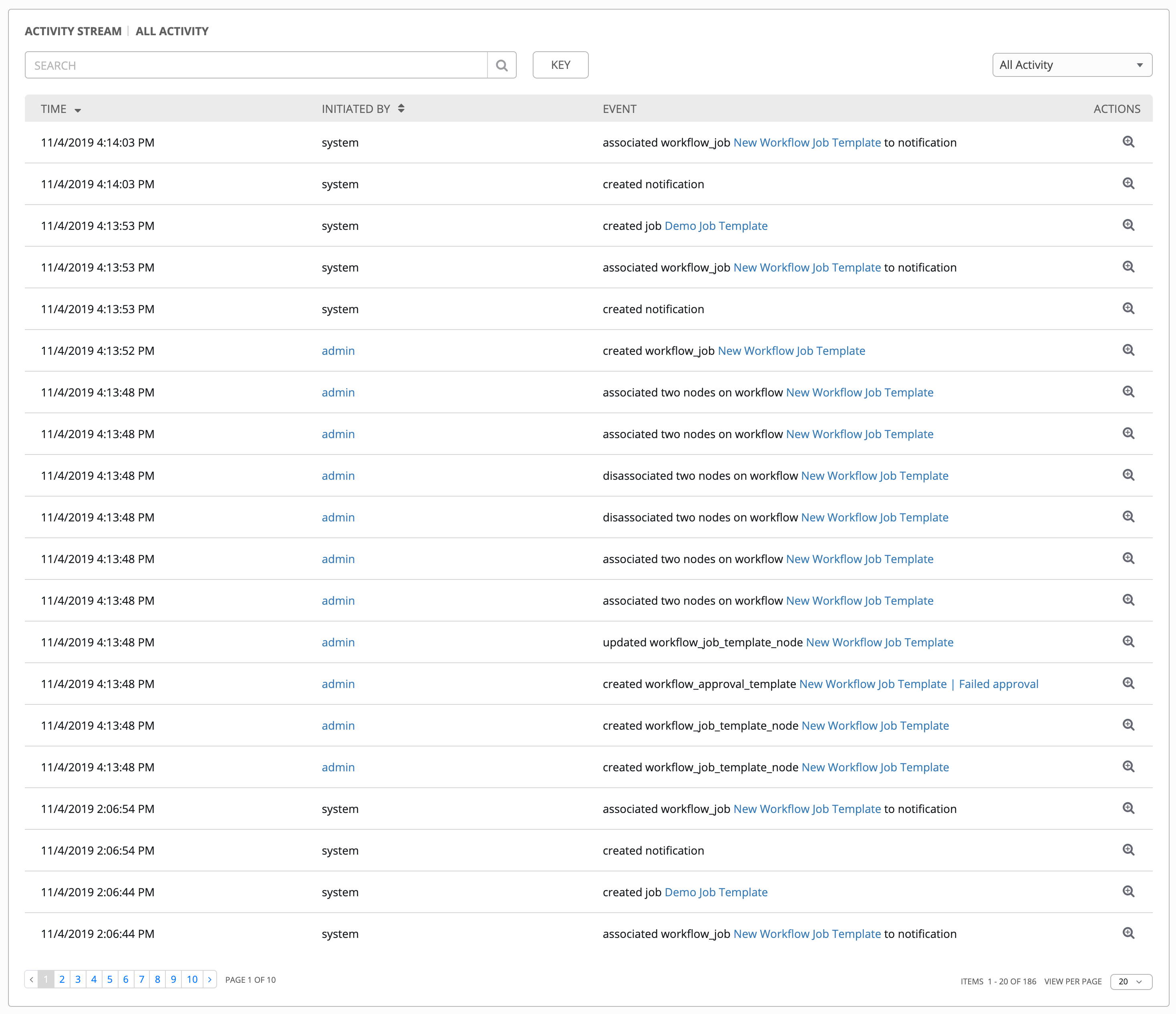 An Activity Stream shows all changes for a particular object. For each change, the Activity Stream shows the time of the event, the user that initiated the event, and the action. The information displayed varies depending on the type of event. Clicking on the Examine (

) button shows the event log for the change.

The Activity Stream can be filtered by the initiating user (or the system, if it was system initiated), and by any related Tower object, such as a particular credential, job template, or schedule.
The Activity Stream on the main Dashboard shows the Activity Stream for the entire Tower instance. Most pages in Tower allow viewing an activity stream filtered for that specific object.
5.2.

Views

The Tower User Interface provides several options for viewing information.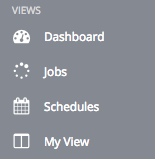 5.3.

Resources and Access

The Resources and Access menus provide you access to the various components of Ansible Tower and allow you to configure who has permissions for which of those resources.